We Are Committed
to Our Customers
Mr. C. Fence is a family business that has manufactured in America, the finest quality vinyl fence and deck railing styles and products for more than 20 years. We make all of our vinyl fence in our Garfield, NJ factory. We take pride in our industry-leading customer care and satisfaction. We also distinguish ourselves from the rest of the fencing industry by providing proprietary specialty and logistical services to customers. Our customers range from large home building companies to mom and pop who want to do the install themselves.
Commercial and
Residental Services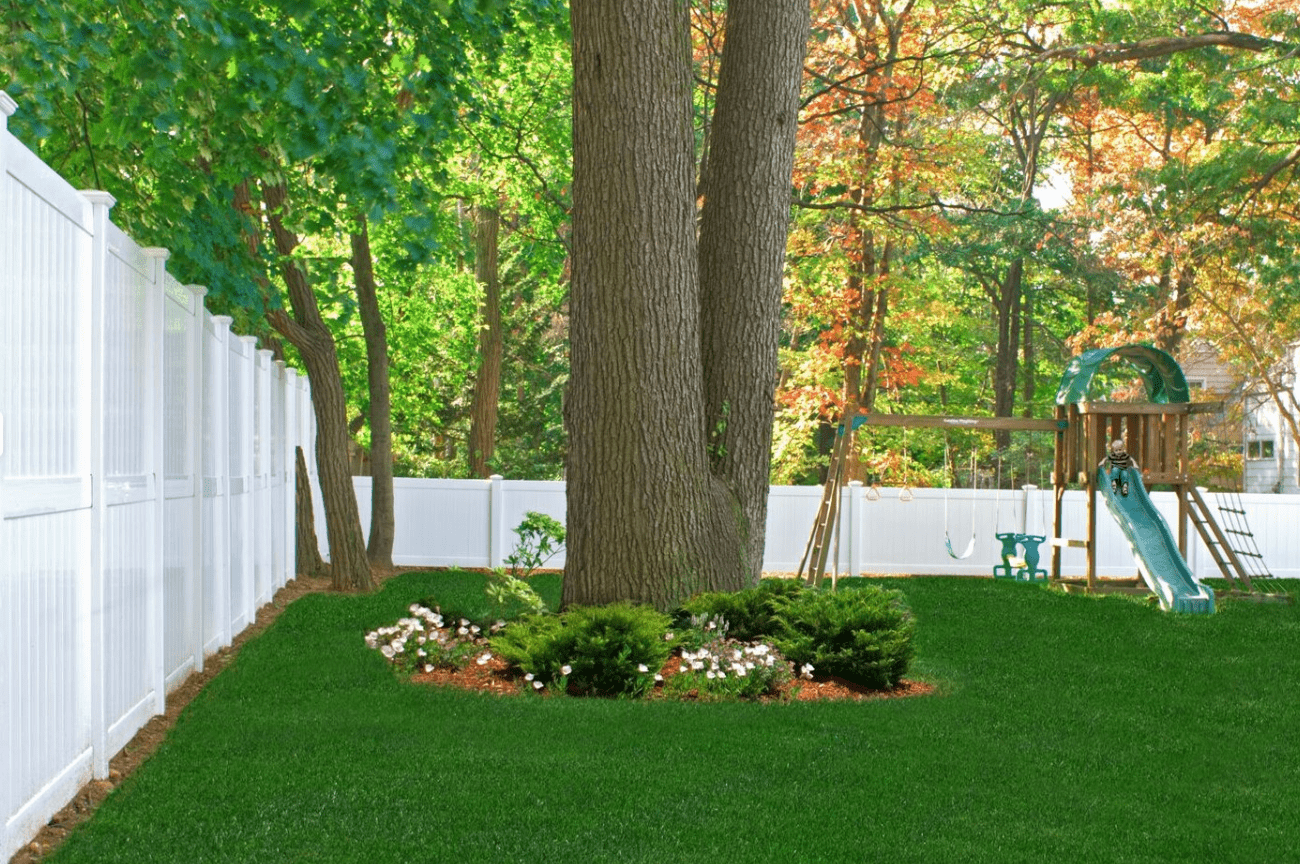 Why Choose Mr. C. Vinyl Fence?

Voted #1 Fence Manufacturer in New Jersey.

Mr. C.'s vinyl fence is the perfect choice if you are looking for a fence that is low-maintenance, eco-friendly and nontoxic.

Our fences will not require painting nor will they corrode, rot, rust or decay.

Our vinyl fence is also resistant to damage from acid rain, mold, mildew stains and splitting.

Mr. C. Fence manufactures all of our vinyl fences in our Garfield, NJ factory.

If you are looking for beauty, class, protection, durability and longevity in a fence, contact us at Mr. C. Fence. You won't be disappointed!

Our unique, proprietary vinyl fence construction combined with the highest quality product and overall durability eliminates the most common causes for repair - weather and termites.

With your exact measurements Mr. C. Fence can guarantee your order will be precise.
Very impressed by the quality service received from Adam and his people at Mr. C'S. Knowledgeable & patient, they delivered my materials quickly. My husband commented that our new fence is a higher quality than our neighbors! Much nicer than the big box store. Try this local guy.
- Maureen McMillan
The best service and quality fence in the tri-state area!! I would give 10 stars if I could!!
- Wojtek Sorotowicz
They provided a quote for my project same day. Placing the order was easy and they promised a delivery date within 2 weeks which they met. I ordered material for 220ft of 6ft vinyl fencing and everything that was ordered was delivered and well packed to prevent damage. Prices were also good compared to other quotes that I had received.
- Pedro Azevedo
Had some initial problems with the incorrect sizes of the panels and gates, but at the end they have corrected all the issues and even gave me some useful advice and u channels gratis (did not even know I needed them, as this was my first DIY vinyl fence project). I selected their Garfield 2 panels and gates and I am very happy with how everything looks.
- Sebastian Kucik
For the past 14 years I have been doing business with Mr. C. and I highly recommend them. I get quick service, fast delivery and great prices. I can't recall them not attending to my needs. Adam and Andrew always makes sure that I remain a happy customer.
- JR Fencing
Just got a beautiful fence at a great price. Great customer service and I would highly recommend.
- Peter
Adam the owner and Andrew and Frank - great people, great product. I've been going there for 12 years and every year they get better with better quality PVC vinyl. A family atmosphere, I won't go anywhere else. Trust me, if you want quality fencing go see Adam and Andrew.
- Jim
I have been a customer for 3 years. Mr. C. is the only place I trust for my material. They care and always have the best customer service. Great products at great prices.
- Francisco
One of the best customer service experiences I've had in years!!  From the beginning of my fence order, to the price, the product, the speed and prompt delivery. Thank you Adam for your helpful and courteous assistance. Awesome! P.S….It pays to have the right measurements!
- Evelyn
Supported Charities
Mr. C. Fence is honored to support the following organizations