Fences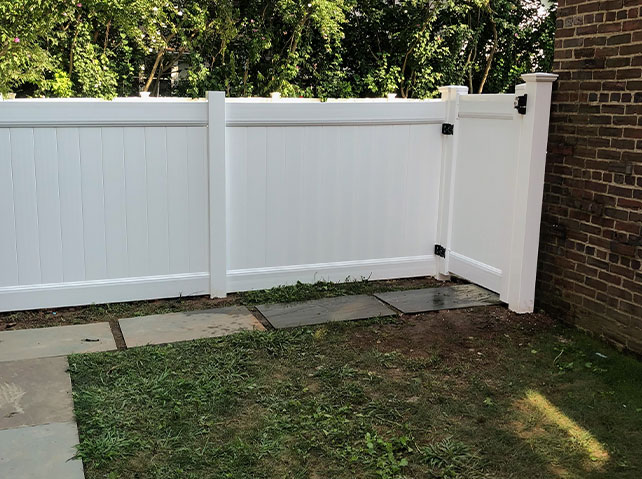 Our unique, proprietary vinyl fence construction combined with the highest quality product and overall durability eliminates the most common causes for repair - weather and termites.
Gates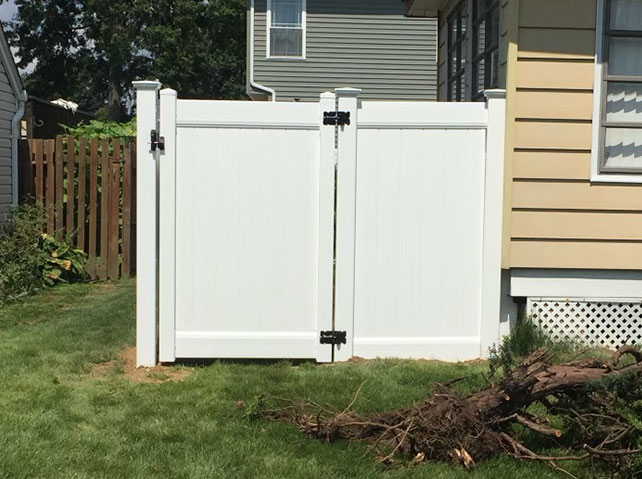 We manufacture our gates to match every style of fence we offer. Our standard gates are available in vinyl, aluminum, chain link and for your deck railing.
Posts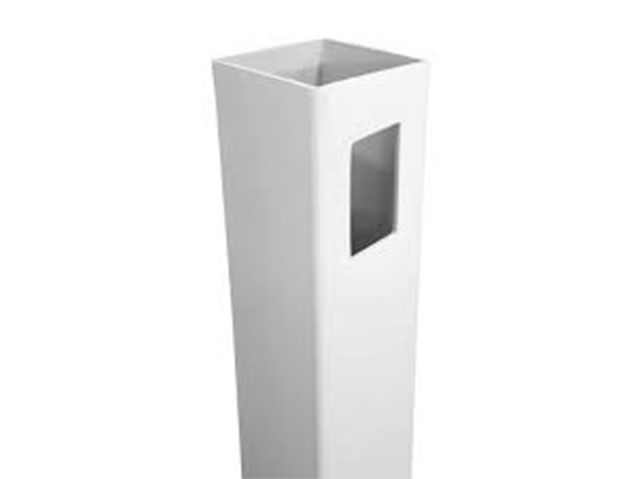 We offer a wide range of posts, post caps, and solar lighting.
Railings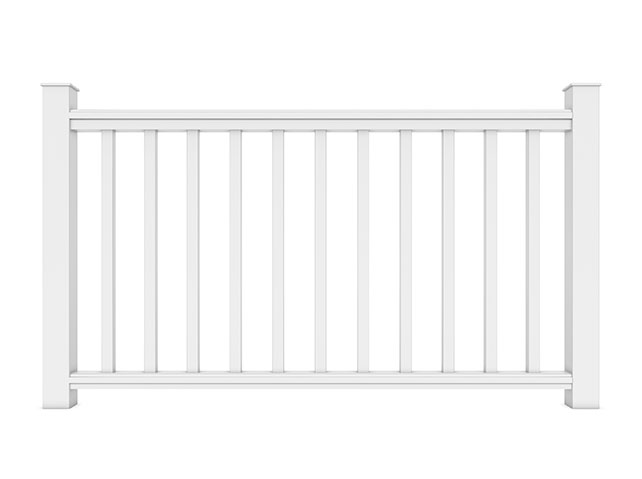 We manufacture and sell the finest and highest quality vinyl deck railings. We offer both straight and step railings in square and colonial pickets. We have all of the accessories you need in stock.
Colors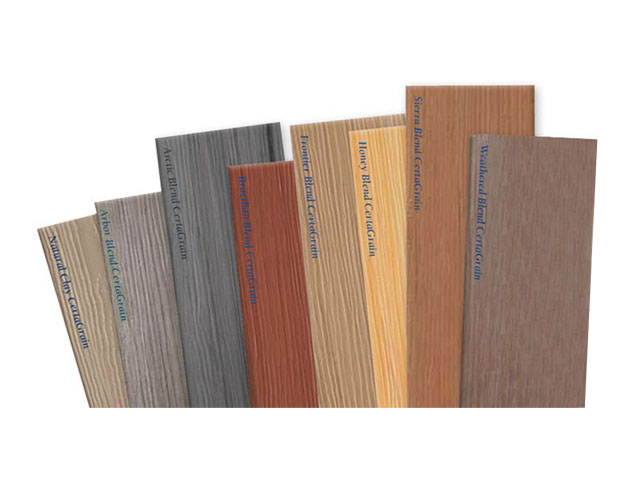 Our standard colors range from standards, two-tone, wood color, textures and vinyl.
Accessories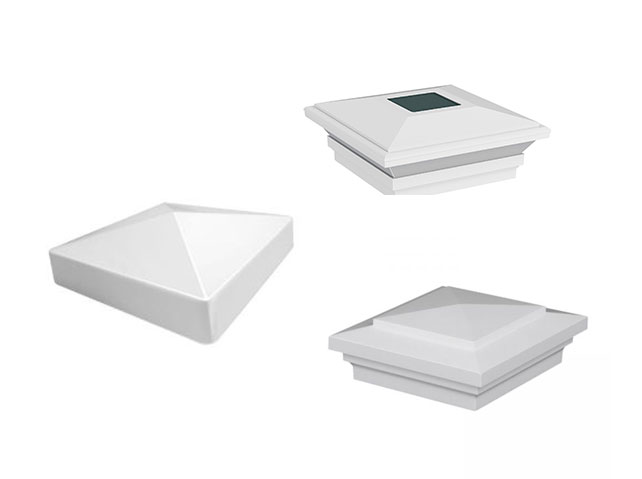 We offer a wide range of accessories.